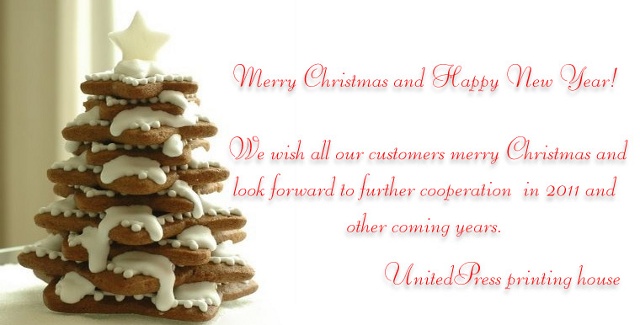 UnitedPress Printing house - one of the fastest growing companies in Latvia
2010.12.15
UnitedPress Printing House is on the 89th place between fastest growing companies in Latvia.
The turnover increase in 2007-2009 was 228,55%, the increase of staff is 122,22%
Third place for UnitedPress Printing house
2010.12.09
PDF, 1.4MB
We are proud to announce that we have been recognized as the third best Exporting Company by the Ministry of Economics of Latvia and the Latvian Investment and Development Agency in year 2010.
In the group of small/medium companies there were 19 candidates for the prize , UnitedPress printing house among them. In the second round 7 companies participated and the decision of the jury was to give the third place in this group to UnitedPress Printing house.
We want to share our joy with you and thank you for being our customers and our suppliers!
Read more about competition here: www.liaa.gov.lv/lv/eksportetajiem/eib/eib_laureati_2010
New Arctic Volume series
2010.11.12
Arctic Paper offers a brand new Arctic Volume series, it is available in three colors.
Arctic Volume is wood-free matt coated paper design with high bulk. Paper is available in three series:
Arctic Volume White , gramages from 90gr to 300gr. More info...
Arctic Volume HighWhite , gramages from 90gr to 250gr. More info...
Arctic Volume Ivory , gramages from 90gr to 250gr. More info...
The paper has been certified for use of the FSC and PEFC labels.
Please contact our sales department if you would like to see samples or for more information!
2010.09.29
Top level research shows once again that print advertising is twice as effective as television advertising. The study, conducted by Microsoft in the UK, indicates that every GBP 1 spent on print advertising yields ?5 in revenue...
UnitedPress Printing house is applying in LIAA competition "Export and Innovation Awards 2010"
2010.09.02
For the sixth year, the Ministry of Economy in cooperation with the State agency "Latvian Investment and Development Agency" (LIAA) have competition "Export and Innovation Awards".
The competition aims are to promote the competitiveness of Latvian entrepreneurs in Latvian and foreign markets, promoting exports of products and higher quality.
UnitedPress Printing house exports more than 90% of its turnover and, since 2007. annual export volume has increased thirty-times.
For more information: www.liaa.gov.lv/lv/eksportetajiem/eib
Paper prices continue to rise
2010.09.02

There is no more than about two months ago we received notification of price adjustment. Unfortunately, we have recived new notifications about price adjustments!
Also this time the paper mills notified of the increase in prices across Europe., due to higher prices for energy and increased prices for bulk paper production and the need to increase profitability.
With rationalize of the production and renewal of machinery and equipment the price increase will not our competitive prices.
Alcohol-free Printing house
2010.09.01
All use of isopropanol at United Press printing is now out, with this we achieve both environmental and quality gains.
United Press Printing is in the Swan labeling processes and one of the criteria for the Swan labeling is that the use of isopropanol (alcohol) is reduced.
United Press Printing, however, has gone much further than that, and has cut out all use of alcohol in the printing process, making it one of the few printers in the Baltic States that have done it so far.
This change has been received very well by the staff in the production, as it provides a tremendous improvement of air quality. Removal of isopropyl alcohol in the print production requires a high degree of control over the process.
Follow us on Facebook!
2010.08.19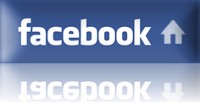 Now you can follow UnitedPress Printing house on Facebook!
We have now created a fan page on Facebook - so our fans, customers, suppliers, etc. can follow us there!
You are welcome to become fan of UnitedPress by clicking facebook link in left corner of our web page, or here
Quick delivery
2010.08.12
Many printing houses offers quick production times, but in real life delivery time is depending on available raw materials - paper. UnitedPress printing house has storage of several hundreds of tons of paper both in reels and sheets.
We have increased turnover by 45% in first six month!
2010.07.19
We have increased turnover by 45% in compare to first six month in 2009!
UnitedPress buys Stens Trykkeri
2010.07.02
UnitedPress Printing house buy bancrupt Stens Trykkeri AS in Norway, all machinery will now be moved to our factory in Riga.
We are expanding our production with Esko CTP, 8-color 72x102cm Man Roland 708, Heidelberg ST300 saddle stitcher, folding machine from Heidelberg Stahl, and Polar 115 cutting machine.
The other Graforama companys: RM Grafika and Pixelhospitalet are working as usual, says statement from Graforama to Fagpressenytt.
UnitedPress shows interest to buy bancrupt Stens Trykkeri in Norway.
2010.06.22
Director of commerce Artur Brosk tells Fagpressenytt that: "If we agree on good price, all machines will be moved to Riga!" Stens Trykkeri AS was one of the biggest magasine printing houses in Norway.
UnitedPress Printing house purchased earlier this year machines from bancrupt Havel Trykkeri in Bergen.
New enviroment studys
2010.05.07
Some claim that the printing abroad pollutes more in connection with transport, but recent environmental studies show that it is not transportation that affects most, but how electricity is produced in different countries. In Latvia is mainly used water and wind energy. And we must not forget that paper is mainly produced in Finland or Sweden, and must be transported to printing house before printing, distance between Finland / Sweden and Latvia is minimal.
Swan Labeling
2010.05.05
UnitedPress Printing house has allways tried to be most environment friendly printing company in Latvia. This year UnitedPress printing group has started certification procedure of printing house with Nordic Eco Label - Swan.
New equipment from bancrupt Havel Trykkeri
2010.05.03

UnitedPress Printing house buy machinery from bancrupt Havel Trykkeri AS in Norway! We have refurbished printing house and installed Osako 368 saddle stitcher (6 signatures + cover) , additional folding machine from Stahl with glueing and Miller CW68 web printing press.
Enviroment friendly font
2010.04.27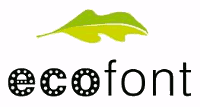 Advertising agency Spranq has developed a new font that can save up to 20 % of ink cost pr. page.
Font is based on Verdana and can be downloaded for free from: www.ecofont.eu
New webpage
2010.01.01
The new web page for UnitedPress Printing house is launched. We look forward to get your feedbacks.