Microsoft research: printed advertising play superior role for retailers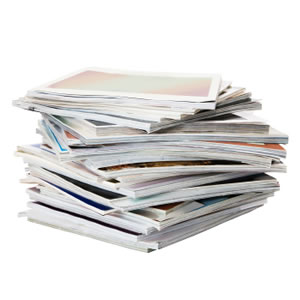 Top level research shows once again that print advertising is twice as effective as television advertising. The study, conducted by Microsoft in the UK, indicates that every GBP 1 spent on print advertising yields ?5 in revenue. This compares with returns of GBP 2,15 for television and GBP 3,44 for online advertising. Microsoft conducted the research among 26 leading UK retailers, of which 24 are among the top 100 UK companies in terms of media spend. The list includes large clothing stores, big grocery retailers, fashion retailers and department stores.
On the basis of the research, Microsoft proposes that retailers increase their print and online budgets by 10% and decrease their TV budget by the same amount.
These findings confirm earlier research carried out in the UK by Brand Science, which showed a double Return-on-Investment for print media than for other media.
It is interesting to note that both pieces of research were made independently outside of the print industry – the first survey was done by Microsoft and the Brand Science study was commissioned by the Outdoor Advertising Association.
Print advertising boosts retailers business, whether as a solo medium or, even better, in conjunction with other media. (Source: Print Power Europe)